Deciding if it is time to have a reroof done is a very difficult decision. Some questions you may have are:
How much longer can my roof last?
Can I just fix the problem and wait a couple more years to do the whole thing?
To answer these questions correctly you need to have one of our professionals meet with you and inspect your roof. We will only give you an honest answer. Your roof may need to be replaced very soon or you may be able to hold off a little longer.
You may just have a small problem causing a leak which can be fixed with a small repair or your roof may be too deteriorated to fix at all.
We can help you with all of these situations.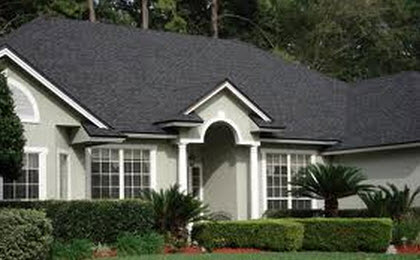 We are a fully licensed, insured, and bonded company specializing in residential re-roofing. We do from the most complex of residential roofs to the simplest of flat roofs. There is no job that we cannot do! Also all of our employees work for us and only us, we do not subcontract any of our work to anyone. Our re-roof crew is a highly skilled professional group of roofers. We are GAF Master Installers as well as Certainteed Master Shingle Applicators. So trust that you are only getting the best in workmanship.
To view previous jobs please visit our Gallery page.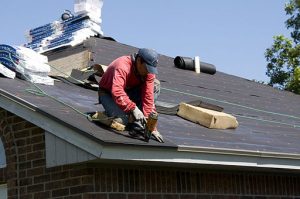 Prevention is the best course of action for your roof and developing a preventative roof maintenance plan is vital to the longevity of your roof. Your maintenance plan should begin with a roof inspection/evaluation done twice a year; usually just after hurricane season and just before hurricane season.
This allows you to have a certified roofing contractor evaluate the condition of your roof and to look for anything that could be a potential issue.
Doing this allows you to know if your roof is in good shape or if it has issues that need to be addressed before they create even larger problems.
During our inspection we will look thoroughly at your roof from the outside. We will check all shingles, flashings, fascia, wood deck and the general condition of your roof. We also do an inspection from inside the attic. From in there we look for signs of water intrusion/deterioration on the wood deck, trusses, and walls.
Also during this inspection we will clean all debris from the roof area and also clean out any gutters on the roof. By doing this inspection twice a year, you know that your roof is in good condition and if there are any problems you can take care of them before they become worse.
So call now to schedule your Roof Inspection! 904-908-4996
We use the highest quality of product for the most affordable value. Our quality and service is second to none and is the reason why we have been in the industry for so long.
So, if you are in need of roofing work done on your home being built or need work done on an addition please feel free to contact us.